Biljana Antonijević, PhD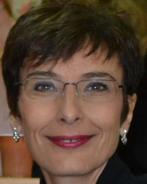 Position: Full professor
Organisational unit: Department of Toxicology academic Danilo Soldatovic
Address: Vojvode Stepe 450, 11221 Belgrade, Serbia
Room: A106
Phone: +381 11 3951-249
Fax: +381 11 3972-840
Email:: abiljana@pharmacy.bg.ac.rs


Biljana Antonijević, a full professor at the Faculty of Pharmacy in Belgrade, after her Ph.D. degree, completed her postdoctoral studies at the Faculty of Medicine, University of Ghent, Belgium. In the field of probabilistic risk assessment, she also studied at East Lansing University, Michigan, USA, and at the National Institute of Public Health and the Environment, Bilthoven, the Netherlands. She holds the title of European Registered Toxicologist, awarded by the European Association of Toxicologists to experts who stand out for their high standards of education, skills, experience, and the professional position.
In the period 2013-2018 was vice-dean for postgraduate studies and continuing education at the Faculty of Pharmacy in Belgrade. She is the head of the Department of Toxicology "Akademik Danilo Soldatović" and the director of the Toxicological Risk Assessment Centre of the Faculty of Pharmacy in Belgrade.
Biljana Antonijević's scientific research work includes the toxicology of organophosphorus compounds and persistent organic pollutants, toxicological risk assessment, and mixture toxicology. She has cca 350 publications.
Biljana Antonijević is an evaluator for the regulatory risk assessment of biocidal products and plant protection products of the competent ministries, she is a member of the expert group for drug impurities of the Medicines and Medical Devices Agency of Serbia; expert groups for the safety of pesticides, cosmetics, food additives, feed additives and industrial chemicals of the Ministry of Health of the Republic of Serbia; DDT expert group (Stockholm Convention, UNEP) and a focal point for the Chemical Risk assessment Network.
Radovanović J, Antonijević B, Kolarević S, Milutinović-Smiljanić S, Mandić J, Vuković-Gačić B, Bulat Z, Ćurčić M, Kračun-Kolarević M, Sunjog K, Kostić-Vuković J, Jovanović Marić J, Antonijević Miljaković E, Đukić-Ćosić D, Buha Djordjevic A, Javorac D, Baralić K, Mandinić Z. Genotoxicity of fluoride subacute exposure in rats and selenium intervention. Chemosphere. 2021; 266:128978
Hernandez AF, Buha A, Constantin C, Wallace DR, Sarigiannis D, Neagu M, Antonijevic B, Hayes AW, Wilks MF, Tsatsakis A. Critical assessment and integration of separate lines of evidence for risk assessment of chemical mixtures. Arch Toxicol 2019 Oct;93(10):2741-2757
Sljivic Husejnovic M, Bergant M, Jankovic S, Zizek S, Smajlovic A, Softic A, Music O, Antonijevic B. Assessment of Pb, Cd and Hg soil contamination and its potential to cause cytotoxic and genotoxic effects in human cell lines (CaCo-2 and HaCaT). Environ Geochem Health 2018; 40(4):1557-1572. https://doi.org/10.1007/s10653-018-0071-6

Antonijevic E, Musilek K, Kuca K, Djukic-Cosic D, Curcic M, Cupic Miladinovic D, Bulat Z, Antonijevic B. Dose-response modeling of reactivating potency of oximes K027 and K203 against a direct acetylcholinesterase inhibitor in rat erythrocytes. Food Chem Toxicol 2018; 121:224-30.
Antonijevic E, Kotur-Stevuljevic J, Musilek K, Kosvancova A, Kuca K, Djukic-Cosic D, Spasojevic-Kalimanovska V, Antonijevic B. Effect of six oximes on acutely anticholinesterase inhibitor-induced oxidative stress in rat plasma and brain. Arch Toxicol 2018; 92(2):745-57.
Curcic M, Buha A, Stankovic S, Milovanovic V, Bulat Z, Đukić-Ćosić D, Antonijević E, Vučinić S, Matović V, Antonijevic B. Interactions between cadmium and decabrominated diphenyl ether on blood cells count in rats—Multiple factorial regression analysis. Toxicology 2017; 376:120-5.
Antonijevic B, Jankovic S, Curcic M, Durgo K, Stokic E, Srdic B, Tomic-Naglic D. Risk characterization for mercury, dichlorodiphenyltrichloroethane and polychlorinated biphenyls associated with fish consumption in Serbia. Food Chem Toxicol 2011; 49(10): 2586-2593.
Janković S, Ćurčić M, Tatjana Radičević T, Stefanović S, Lenhardt M, Durgo K, Antonijević B. Non-dioxin-like PCBs in ten different fish species from the Danube river in Serbia. Environ Monit Assess 2010; 92(1–3): 211–228.
Antonijević B, Stojiljković MP. Unequal efficacy of pyridinium oximes in acute organophosphate poisoning. Clin Med Res 2007; 5(1): 71-82.
Antonjevic B, Matthys C, Sioen I, Bilau M, Van Camp J, Willems J, De Henauw S. Simulated impact of a fish based shift in the population n-3 fatty acid intake on exposure to dioxins and dioxin-like compounds. Food Chem Toxicol 2007; 45(11): 2279-2286.