Mag. farm. Jelena Mitrović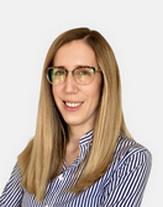 Position: Teaching Assistant
Organizational unit: Department of Pharmaceutical Technology and Cosmetology
Room: B300b
Phone: +381 11 3951-356
Fax: +381 11 3972-840
Email: jelena.mitrovic@pharmacy.bg.ac.rs

Jelena Mitrović was born on 17th November 1992 in Čačak. She enroled the integrated academic studies (study program pharmacy) at the Faculty of Pharmacy University of Belgrade in 2011, and in September 2016 she acquired a tittle of Master of pharmacy. After studies, she finished internship in ZUA BENU and the hospital pharmacy of the Emergency center of the Clinical center of Serbia, and in May 2017 she passed the state exam for pharmacists.
Doctoral academic studies (module pharmaceutical technology) she enrolled in 2017. She has been employed at the Department of pharmaceutical technology and cosmetology firstly as an associate, afterwards as the junior researcher and research associate and from February 2022 as the teaching assistant. She has been involved in the practical courses of the two mandatory subjects: Pharmaceutical technology 1 and Pharmaceutical technology 2.
Her research is directed toward the formulation of nanocrystal and lipid nanoparticles dispersions for parenteral and oral administration for the safe administration of newly synthesized deuterated pyrazoloquinolinone ligands, DK-I-56-1 and DK-I-60-3, during preclinical research. Within the research activities, she has stayed at the Department of pharmaceutical technology of the University of Ljubljana on multiple occasions, as well as at the Department of Pharmaceutical Technology of the University of Tübingen in Germany. In the field of nanotechnology, she participated in the trainings at the Nanobiotechnology laboratory of the EC Joint Research Center in Ispra, Italy. She has also passed the training for the work with experimental animals.
Today she is involved in two projects: Improving the preclinical prediction of adverse effects of pharmaceuticals on the nervous system (NeuroDeRisk, H2020 IMI2-2017-13-10) and Neuroimmune aspects of mood, anxiety and cognitive effects of leads/drug candidates acting at GABAA and/or σ2 receptors: In vitro/in vivo delineation by nano- and hiPSC-based platforms (NanoCellEmoCog).
In 2019 she received 3rd poster award Erwin Schrödinger Society for Nanosciences at the NanoBioMed in Graz, Austria, and in 2020 2nd prize at the Annual award for the doctoral students at the Faculty of Pharmacy, University of Belgrade.
She is fluent in English.
Mitrović JR, Divović-Matović B, Knutson DE, Đoković JB, Kremenović A, Dobričić VD, Randjelović DV, Pantelić I, Cook JM, Savić, MM, Savić SD. Overcoming the low oral bioavailability of deuterated pyrazoloquinolinone ligand dk-i-60-3 by nanonization: A knowledge-based approach. Pharmaceutics 2021; 13(8): 1188.

Đoković JB, Savić SM, Mitrović JR, Nikolic I, Marković BD, Randjelović DV, Antic-Stankovic J, Božić D, Cekić ND, Stevanović V, Batinić, B, Aranđelović J, Savić MM, Savić SD. Curcumin Loaded PEGylated Nanoemulsions Designed for Maintained Antioxidant Effects and Improved Bioavailability: A Pilot Study on Rats. Int J Mol Sci. 2021; 22(15): 7991.
Mitrović JR, Divović B, Knutson DE, Đoković JB, Vulić PJ, Randjelović DV, Dobričić VD, Čalija BR, Cook JM, Savić MM, Savić SD. Nanocrystal dispersion of DK-I-56-1, a poorly soluble pyrazoloquinolinone positive modulator of α6 GABAA receptors: Formulation approach toward improved in vivo performance. Eur J Pharm Sci. 2020; 152:105432.