Sandra Cvijić, PhD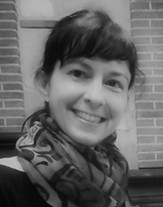 Position: Full Professor
Organizational unit: Department of Pharmaceutical Technology and Cosmetology
Address: Vojvode Stepe 450, 11221 Belgrade, Serbia
Room: B308
Phone: +381 11 3951-366
Fax: +381 11 3972-840
Email: gsandra@pharmacy.bg.ac.rs


Sandra Cvijić (maiden: Grbić) graduated from the Faculty of Pharmacy, University in Belgrade in 2003. She holds a PhD in Medical Sciences - Pharmacy (2011) and Specialization in Pharmaceutical Technology (2015).
She has been working at the University of Belgrade-Faculty of Pharmacy, Department of Pharmaceutical Technology and Cosmetology from 2003, and currently holds a position of Associate Professor. She has been involved in the development and delivery of undergraduate courses in Pharmaceutical Technology 2, Pharmaceutical Technology 3, Industrial Pharmacy, Veterinary Medicines, Dosage Forms for Paediatric Population (integrated academic studies) and postgraduate courses (specialization and doctoral studies in Pharmaceutical Technology).
She was a visiting scientist at the Johannes Gutenberg University, Mainz, Germany (2013); Heinrich-Heine University, Düsseldorf, Germany (2014; DAAD scholarship); and Carol Davila University of Medicine and Pharmacy, Bucharest, Romania (2018). She is a member of the International Association for Pharmaceutical Technology (APV) and Pharmaceutical Association of Serbia (SFUS).
She currently participates in the FDA funded project grant No. 75F40120C00150, international UNGAP COST Action CA16205 and Serbia – China bilateral project (principal investigator). In the past, she participated in several national and international projects.
She has authored or co-authored more than 150 publications and presentations (2 book chapters, 38 papers in international scientific journals, 10 papers in national scientific journal, 94 poster presentations, 14 oral presentations), 3 webinars, 2 online courses/workshops, and 11 textbooks for undergraduate students (2 for theoretical, 9 for practical lessons). She has been a reviewer for a number of international and national scientific journals, and guest editor of the Pharmaceutics Special Issue on Dry Powders for Inhalation: Formulation Design and Quality Assessment.
Research interest: biopharmaceutical characterization of drug substances/drug products, modeling and simulation of drug absorption and disposition, bioperformance dissolution testing, in vitro-in vivo correlation, formulation and characterization of oral and inhalation drugs, dosage forms for pediatric population.
Cvijic S. In Vitro/In Vivo Correlation for Transporters. In: Hock F., Gralinski M. (eds) Drug Discovery and Evaluation: Methods in Clinical Pharmacology. Springer International Publishing; 2019.

Grbic S, Parojcic J, Djuric Z. Computer Aided Biopharmaceutical Characterization: Gastrointestinal Absorption Simulation. In: Djuris J, Ed. Computer-aided Applications in Pharmaceutical Technology. Cambridge: Woodhead Publishing Ltd.; 2013.

Shi C, Ignjatovic J, Liu T, Han M, Cun D, Đuriš J, Yang M, Cvijić S. In vitro - in vivo - in silico approach in the development of inhaled drug products: nanocrystal-based formulations with budesonide as a model drug. AJPS 2021;16(3):350-362.
Jovanović M, Tomić N, Cvijić S, Stojanović D, Ibrić S, Uskoković P. Mucoadhesive gelatin buccal films with propranolol hydrochloride: evaluation of mechanical, mucoadhesive, and biopharmaceutical properties. Pharmaceutics 2021;13(2):273.
Đuranović M, Madžarević M, Ivković B, Ibrić S, Cvijić S. The evaluation of the effect of different superdisintegrants on the drug release from FDM 3D printed tablets through different applied strategies: In vitro-in silico assessment. Int J Pharm. 2021;610:121194.
Kurcubic I, Cvijic S, Filipcev B, Ignjatovic J, Ibric S, Djuris J. Development of propranolol hydrochloride bilayer mucoadhesive buccal tablets supported by in silico physiologically-based modeling. React Funct Polym. 2020;151:104587.
Markovic M, Zur M, Dahan A, Cvijić S. Biopharmaceutical characterization of rebamipide: the role of mucus binding in regional-dependent intestinal permeability. Eur J Pharm Sci. 2020;152:105440.
Milanovic A, Aleksic I, Ibric S, Parojcic J, Cvijic S. Tableting of hot-melt coated paracetamol granules: Material tableting properties and quality characteristics of the obtained tablets. Eur J Pharm Sci. 2020;142:105121.
Vulović A, Šušteršič T, Cvijić S, Ibrić S, Filipović N. Coupled in silico platform: Computational fluid dynamics (CFD) and physiologically-based pharmacokinetic (PBPK) modelling. Eur J Pharm Sci. 2018;113:171-84.
Cvijić S, Parojčić J, Langguth P. Viscosity-mediated negative food effect on oral absorption of poorly-permeable drugs with an absorption window in the proximal intestine: In vitro experimental simulation and computational verification. Eur J Pharm Sci. 2014;61:40-53.