Vladimir Savić, PhD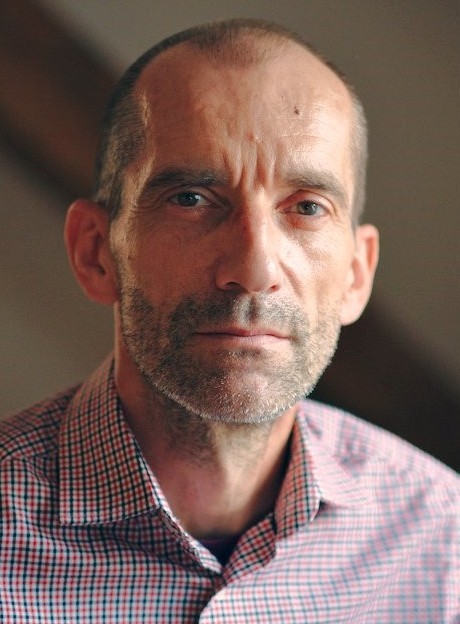 Position: professor
Organizational unit: Department of Organic Chemistry
Address: Vojvode Stepe 450, 11221 Belgrade, Serbia
Room: 1
Telefon: +381 11 3951-243
Fax: +381 11 3972-840
Email: vladimir.savic@pharmacy.bg.ac.rs
Vladimir Savic was born on March 30, 1963. in Kotor. He obtained PhD in 1994 at School of Chemistry, Leeds University, England under supervision of Prof. dr Ronald Grigg FRS. As postdoctoral researchers, he was in two occasions in MIDAS centre at Leeds University (1996/1997 and 1999/2000). From 2000 to 2005 Vladimir Savic worked as chemist/team leader in BioFocus Discovery Limited. In 2005 he accepted position of assistant professor at Faculty of Pharmacy, Belgrade University where currently holds position of full professor at Department of organic chemistry.
M. Simic, P.Jovanovic, M. Petkovic, G.Tasic, M. Jovanovic, V. Savic,Towards the Synthesis of Incargranine B and Seneciobipyrrolidine. Synthesis of octahydro-dipyrroloquinoline skeleton via dipolar cycloaddition/amination sequence; Journal of Heterocyclic Chemistry, 2021, 58, 1665-1674.
M. D: Jovanovic, M.R. Petkovic, V.M. Savic; Polycyclic Compounds from Allenes via Palladium –Mediated Intramolecular Carbopalladation/Nucleophilic Substitution Cascade; Synthesis 2021; 53(06): 1035-1045
M. Jovanovic; M.Petkovic; P. Jovanovic; M. Simic; G. Tasic; S. Eric; Vl. Savic
Proline derived bicyclic derivatives via metal catalysed cyclisations of allenes. Synthesis of longamide B, stylisine D and their derivatives, Eur. J. Org. Chem. 2020, 295-305
P. Jovanovic; M.Petkovic; M. Simic; M. Jovanovic G. Tasic; M. Djordjic-Crnogorac, Z. Zizak; V. Savic,
Stereocontrolled Synthesis of Highly Substituted trans alpha,beta-Unsaturated Ketones with Potent Anticancer Properties from Glycals Eur. J. Org. Chem. 2019, 4701-4709
G. Tasic, M. Simic, S. Popovic, S. Husinec, V. Maslak, V. Savic Indirect N-vinylation of indoles via isomerisation of N-allyl derivatives. Synthesis of (±)-debromoarborescidine B Tetrahedron Lett. 2013, 54, 4536-4539.
V. Savic Abyssomicins – Isolation, Properties and Synthesis Stud. Nat. Prod. Chem. 2013, 40, 133-172.
J. Randjelovic, S. Eric, V. Savic Computational study and peptide inhibitors design 5 for the CDK9 – cyclin T1complex J. Mol. Model. 2013, 19, 1711-1725
S. Husinec, M. Petkovic, V. Savic, M. Simic Synthesis of Allyl Acetates via Palladium Catalysed Functionalisation of Allenes and 1,3-Dienes Synthesis, 2012, 399-408.
S.Husinec, V.Savic, M.Simic, V.Tesevic, D.Vidovic Annulations of isoquinoline and carboline ring systems: synthesis of 8-oxoprotoberberine derivatives Tetrahedron Lett. 2011, 52, 2733
S.Husinec, R.Markovic, M.Petkovic, V.Nasufovic, V.Savic A base promoted cyclisation of N-propargyl aminopyridines. Synthesis of imidazo[1,2-a]pyridine derivatives. Org.Lett. 2011, 13, 2286.