Dragana Lakić, PhD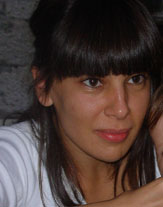 Position: Associate professor
Organizational unit: Department of social pharmacy and pharmaceutical legislation
Room: Centre for development of pharmacy practice
Phone: +381 11 3951 206
Fax: +381 11 3972 840
E-mail: dlakic@pharmacy.bg.ac.rs
Dragana Lakić received her bachelor's degree at the Faculty of Pharmacy (University of Belgrade) in 2002. In 2010, she finished postgraduate studies in Pharmacoeconomics and Pharmaceutical legislation, and her Ph.D. degree in the field of рharmacoeconomics in 2012 at the Faculty of Pharmacy, University of Ljubljana. She was promoted to the position of associate professor in 2018 at the Department of Social Pharmacy and Pharmaceutical Legislation. In 2019 she obtained a postgraduate certificate in Medical Education from the University of Dundee, UK.
Dr. sci Dragana Lakić was the president of Educational Committee at Faculty of Pharmacy, University of Belgrade (2016 – 2019), and was a member of the Pharmacoeconomic Committee at the Health Insurance Fund from 2008 till 2016.
Since 2008, she participates in the scientific project financed by the Ministry of Education, Science and Technological Development, the Republic of Serbia. At the international level, she participated in one TEMPUS project and two ERASMUS+ projects. She has participated as a lecturer at numerous courses and seminars designed for continuing education to pharmacists, physicians and other healthcare professionals.
She was the opponent in 3 PhD thesis and was a mentor and/or member of the committee in a numerous graduate and student research papers and specialist thesis.
Her area of interest is pharmacoeconomics, pharmacy practice, and social pharmacy.
Dr. sci Dragana Lakić is a member of the Pharmaceutical Chamber of Serbia.
She has published over 80 scientific papers and is a co-author of four books for students of the Faculty of Pharmacy.
Milenković J, Lakić D. Analysis of the economic situation of the south east European pharmaceutical industry, J Med Econ 2020; 23(9): 932-9.
Kamuseva M, Lakic D, Petrova G, Beslija S, Culig J. Comparative analysis of the access to health care services and breast cancer therapy in 10 Eastern European countries. SAGE Open Medicine 2020; 8: 1-10.
Kamusheva M, Manova M, Savova AT, Petrova GI, Mitov G, Harsányi A, Kalo Z, Márky K, Kawalec P, Angelovska B, Lakić D, Tesar T, Draganic P, Geitona M, Hatzikou M, Paveliu MS, Männik A. Comparative analysis of legislative requirements about patients' access to biotechnological drugs for rare diseases in Central and Eastern European Countries. Frontiers in Pharmacology 2018; 9: 795.
Lakic D, Stevic I, Odalovic M, Vezmar-Kovacevic S, Tadic I. Patients' willingness to pay for cognitive pharmacist services in community pharmacies. Croat Med J 2017; 58 (5): 364-71
Odalovic M, Tadic I, Lakic D, Nordeng H, Lupattelli A, Tasic Lj. Translation and factor analysis of structural models of Edinburgh Postnatal Depression Scale in Serbian pregnant and postpartum women – Web-based study. Women Birth 2015; 28(3): e31-5. (IF = 1,525)
Petrovic S, Bogavac-Stanojevic N, Lakic D, Peco-Antic AE, Vulicevic I, Ivanisevic I, Kotur-Stevuljevic JM, Jelic-Ivanovic Z. Cost-effectiveness analysis of acute kidney injury biomarkers in pediatric cardiac surgery. Biochemia Medica 2015; 25 (2): 262-71.
Lakić D, Tasić Lj, Kos M. Economic burden of cardiovascular diseases in Serbia. Vojnosanit Pregl 2014; 71 (2): 137-43.
Lakić D, Petrović B, Petrova G. A cost-effectiveness analysis of different types of labor for singleton pregnancy – real life data. Srp Arh Celok Lek 2014; 142(11-12): 688-94
Bogavac-Stanojevic N, Dopsaj V, Jelic-Ivanovic Z, Lakić D, Vasić D, Petrova G. Economic evaluation of different screening alternatives for patients with clinically suspected acute deep vein thrombosis. Biochemia Medica 2013; 23 (1): 96-106.