Milica Lukić, PhD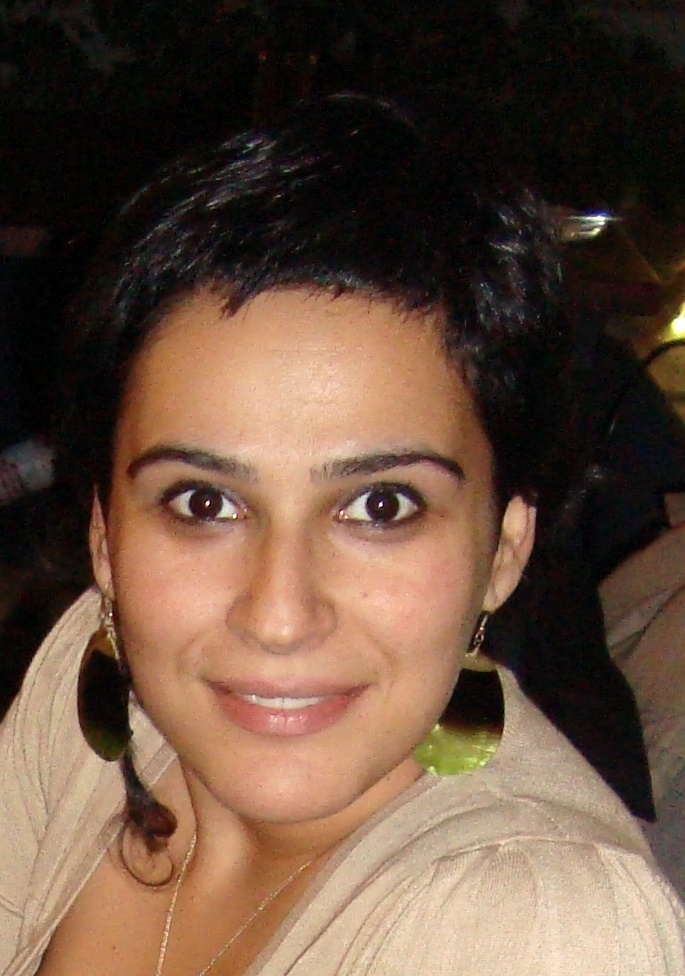 Position: Associate professor
Organizational unit: Depatment of Pharmaceutical Technology and Cosmetology
Room: 301, B
Telefon: +381 11 3951 365
Fax: +381 11 3972-840
E-mail: mlukic@pharmacy.bg.ac.rs
Milica Lukic graduated at Faculty of Pharmacy 2004, where she began the doctoral studies of Pharmaceutical Sciences – Modul Cosmetology at 2007. Since the year 2007 she is employed at Faculty of Pharmacy where she participates in the implementation of practical teaching at integrated studies. She began her work at a position of teaching associate (2007-2009) and afterwards as a teaching assistant at Department of Pharmaceutical Technology and Cosmetology. She takes part in the realization of postgraduate specialist cosmetology studies.
She is a collaborator in projects governed by the Ministry of Science and Ministry of education, science and technological development since 2008: project TR19058 (2008-2010) and project TR34031 (2011-2012). Milica Lukic is an author and co-author in more than 45 publications, as well as 3 technical solutions.
Her scientific work is mainly focused at investigation and development of dermocosmetic emulsion systems; emulsions' physicochemical and in vivo characterization. In her work great attention is broth upon the characterization and investigation of novel raw materials (emulsifiers), examining the relations and discovering correlations between instrumental measurements and human perception, also investigation of possibility to use different techniques in new areas. Special aspect in her work presents: (i) sensory evaluation of cosmetic and dermocosmetic products and (i) efficacy and safety evaluations of cosmetics and dermocosmetic systems with the use of bioengineering techniques.
Lukic M, Jaksic I, Krstonosic V, Dokic LJ, Savic S. Effect of small change in oil phase composition on rheological and textural properties of w/o emulsion. Journal of Texture Studies 44 (2013) 34–44; doi:10.1111/j.1745-4603.2012.00363.x
Jaksic I, Lukic M, Malenovic A, Reichl S, Hoffmann C, Müller-Goymann C, Daniels R, Savic S. Compounding of a topical drug with prospective natural surfactant-stabilized pharmaceutical bases: physicochemical and in vitro/in vivo characterization. A ketoprofen case study. European Journal of Pharmaceutics and Biopharmaceutics 80(1) (2012) 164-175; doi:10.1016/j.ejpb.2011.09.001
Pantelic I, Lukic M, Markovic B, Lusiana, Hoffmann C, Müller-Goymann C, Milic J, Daniels R, Savic S. Development of a prospective isopropyl alcohol-loaded pharmaceutical base using simultaneous in vitro/in vivo characterization methods of skin performance. Drug Development and Industrial Pharmacy (in press) doi: 10.3109/03639045.2013.794827
Pantelic I, Lukic M, Markovic B, Daniels R, Vesic S, Vuleta G, Savic S. Effect of small changes in natural origin-based emulsion systems on hydrocortisone skin absorption and performance: a comparison of two in vivo methods. Pharmaceutical Development and Technology 2012, in press, doi: 10.3109/10837450.2012.751407
Lukic M, Pantelic I, Daniels R, Müller-Goyman C. C, Savic M, Savic S. Moisturizing emulsion systems based on the novel long-chain alkyl polyglucoside emulsifier: the contribution of thermoanalytical methods to the formulation development. Journal of Thermal Analysis and Calorimetry 111 (3) (2012): 2045-2057 doi: 10.1007/s10973-012-2263-0.
Lukic M, Jaksic I, Krstonosic V, Cekic N, Savic S. A combined approach in characterization of an effective w/o hand cream: the influence of emollient on textural, sensorial and in vivo skin performance. International Journal of Cosmetic Science 34 (2) (2012): 140-149; doi: 10.1111/j.1468-2494.2011.00693.
Tasic-Kostov M, Pavlovic D, Lukic M, Jaksic I, Arsic I, Savic S. Lactobionic acid as antioxidant and moisturizing active in alkyl polyglucoside-based topical emulsions: the colloidal structure, stability and efficacy evaluation. International Journal of Cosmetic Science 34 (5) (2012): 424-434
Savic S, Lukic M, Jaksic I, Reichl S, Tamburic S, Müller-Goymann C; An alkyl polyglucoside-mixed emulsifier as stabilizer of emulsion systems: The influence of colloidal structure on emulsions skin hydration potential; Journal of Colloid and Interface Science 358 (2011) 182–191; doi: 10.1016/j.jcis.2011.02.049
Tasic-Kostov M.Z, Reichl S, Lukic M.Z, Jaksic I.N, Savic S.D; Does lactobionic acid affect colloidal structure and skin moisturizing potential of the alkyl polyglucoside-based emulsion systems?; Pharmazie 66 (2011) 862-870; doi:10.1691/ph.2011.1066.
Tasic-Kostov M, Reichl S, Lukic M, Jaksic I, Savic S; Two alkyl polyglucoside natural surfactants varying in the chain length in stabilization of lactobionic acid containing emulsions: physicochemical characterization and in vitro irritation potential assessment; La rivista italiana delle sostanze grasse 4 (2011) 256-264.