Slađana Šobajić, PhD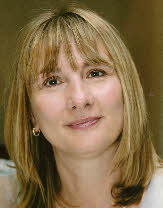 Position: Professor
Organizational unit: Department of Bromatology
Adresa: Vojvode Stepe 450, 11221 Beograd, Srbija
Room: B 203
Phone: +381 11 3951-326
Fax: +381 11 3972-840
Email: sladjana.sobajic@pharmacy.bg.ac.rs


Dr Slađana Šobajić is a professor at the Department of Bromatology, Faculty of Pharmacy-Belgrade University. She has become Master of Science in 1991 at the Faculty of Pharmacy, Belgrade University and received her PhD in 1996 at the same faculty. She received a ICN Galenika prize for the best PhD thesis in 1996.
At the Department of Bromatology dr Sladjana Šobajić participate in teaching undergraduate studies in the subjects Bromatology, Dietetics, and Food Safety Control, but also in postgraduate studies – specialisation and doctoral studies.
From 1996 dr Sladjana Šobajić participate in projects of the Ministry of Science, Technology and Development of Serbia. She is a co-author of 132 scientific papers, of which 26 papers are published in SCI indexed journals with impact factor and 35 papers in national journals.
Dr Šobajić is a member of the faculty council, participates in the work of ethical committee, and of doctorial commission.
The research interest of Dr Šobajić are in areas of food chemistry and dietary products, physiological, biochemical, health effects of ingredients; estimation of nutrients, additives and contaminants' intake, lipidology, functional foods. Dr Slađana Šobajić is a president of Serbian Nutrition Society from 2008.
Gordana Perunicic-Pekovic, Zorica Rasic-Milutinovic, Sladjana Sobajic, Ivana Djuricic and Radojka Maletic: Protein-energy wasting, chronic inflammation and PUFAs: metabolic and cardiovascular risk in ESRD; Chapter V, In: Fish Consumption and Health, Editors: George P, Gagne and Richard H, Medrano; ISBN 978-1-60741-151-2, 2009 Nova Science Publishers, Inc.
Šobajić S: Dijetetski preparati sa antioksidativnim delovanjem. U monografiji «Oksidativni stres», urednik M. Đukić, Mono i Manjana, Beograd, 93-107, 2008 (ISBN 978-86-7804-156-3).
Đorđević B, Šobajić S, Dikić N: Odgovor na izazove suplementacije u sportu U monografiji: Bela knjiga : Timski doktor – karika koja nedostaje; urednik N. Dikić, 37-41, 2008 (ISBN 978-86-906485-7-3).
Rabrenović B, Dimić E, Maksimović M, Šobajić S, Gajić-Krstajić Lj. Determination of Fatty Acid and Tocopherol Compositions and the Oxidative Stability of Walnut (Juglans regia L.) Cultivars Grown in Serbia. CZECH JOURNAL OF FOOD SCIENCES (2011); 29 (1):74-78 Pavlović Z, Miletić I, Jokić Ž, Pavlovski Z, Škrbić Z, Šobajić S (2010). The effect of level and source of dietary selenium supplementation on eggshell quality. Biol Trace Elem Res 133(2): 197-202.
Pavlović Z, Miletić I, Jokić Ž, Šobajić S (2009). The effect of dietary selenium source and level on hen production and egg selenium concentration. Biol Trace Elem Res 131 (3); 263-270.
Đukić N, Šobajić S, Đorđević B, Miletić I, Gajić I (2009). Dietary fiber intake of adolescents living in a boarding school in north.-eastern part of Serbia: comparison of analyzed and calculated values. Int J Food Sci Nutr 60:S6; 14.
Cerović, I. Miletić, D. Blagojević, S. Sobajić, M. Vasiljevska, M. Poznanić, M. Radusinović (2008). Effects of Low, Adequate and High Dietary Zinc Intake on Metabolic Interactions between Zinc, Copper and Iron in Different Mongolian Gerbil Tissues. Acta Vet. Brno 77: 17–23.
Đuričić I, Šobajića S, Peruničić-Peković G, Stojanov M, Rašić Z (2007). Consumption of fish oil supplement alters erythrocyte fatty acid composition in overweight, hypercholesterolemic, middle-aged Serbians. Nutrition Research 27 : 529–534
GB Perunicic-Pekovic, ZR Rasic, SI Pljesa, SS Šobajić, I Đuričić, R Maletic, DK Ristic-Medić (2007). Effect of n-3 fatty acids on nutritional status and inflammatory markers in haemodialysis patients. Nephrology, 12: 331-336