Ivana Tadić, PhD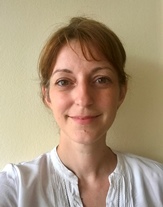 Position: associate professor
Organizational unit: Department for Social Pharmacy and Pharmaceutical Legislation
Address: Vojvode Stepe 450, 11221 Belgrade, Serbia
Room: B306
Phone: +381 11 3951-206
Fax: +381 11 3972-840
Email: ivana.tadic@pharmacy.bg.ac.rs

Dr Ivana Tadic is an assistant professor of Pharmacy Practice, Pharmacoepidemiology and Pharmacoeconomics, Pharmaceutical Marketing and Interprofessional Education. After completing her Pharmacy degree, she practiced as community pharmacist before undertaking a PhD in Social Pharmacy and Research in Pharmacy Practice.
Her primary research interests include Health Outcomes Research, Pharmacoeconomics and Pharmaceutical Care. Further, her interests involve assessing adherence to therapies with a special focus on elderly patients.
Language: English
Lakić D, Stević I, Odalović M, Vezmar-Kovačević S, Tadić I. Patients' willingness to pay for cognitive pharmacist services in community pharmacies. Croat Med J. 2017;58(5):364-371.
Costa FA, Scullin C, Al-Taani G, Hawwa AF, Anderson C, Bezverhni Z, Binakaj Z, Cordina M, Foulon V, Garcia de Bikuña B, de Gier H, Granås AG, Grinstova O, Griese-Mammen N, Grincevicius J, Grinceviciene S, Kaae S, Kubiliene L, Mariño EL, Martins S, Modamio P, Nadin G, Nørgaard LS, Obarcanin E, Tadic I, Tasic L, McElnay JC, Hersberger KE, Westerlund T. Provision of pharmaceutical care by community pharmacists across Europe: Is it developing and spreading? J Eval Clin Pract. 2017;23(6):1336-1347
Stojkov S, Tadic I, Crnjanski T, Krajnovic D. Assessment and self-assessment of the pharmacists' competencies using the Global Competency Framework (GbCF) in Serbia. Vojnosanit Pregl. 2016;73(9): 803-10.
Odalovic M, Tadic I, Lakic D, Nordeng H, Lupattelli A, Tasic L. Translation and factor analysis of structural models of Edinburgh Postnatal Depression Scale in Serbian pregnant and postpartum women - Web-based study. Women Birth. 2015;28(3):e31-5.
Crnjanski T, Krajnovic D, Tadic I, Stojkov S, Savic M. An Ethical Issue Scale for Community Pharmacy Setting (EISP): Development and Validation. Sci Eng Ethics. 2016;22(2):497-508.
Analysis of antibiotic consumption for treating respiratory tract infections in children and compliance with the national clinical guidelines. Lakić D, Tadić I, Odalović M, Tasić L, Sabo A, Mećava A. Med Pregl. 2014;67(9-10):282-9.
Stevanovic D, Tadic I, Knez R. Are antidepressants effective in quality of life improvement among children and adolescents? A systematic review. CNS Spectr. 2014;19(2):134-41.
Stevanovic D, Tadic I, Novakovic T, Kisic-Tapavcevic D, Ravens-Sieberer U. Evaluating the Serbian version of the KIDSCREEN quality of life questionnaires: Reliability, validity and agreement between children's and parent's ratings. Qual Life Res. 2013;22(7):1729-37.
Tadic I, Vujasinovic Stupar N, Tasic L, Stevanovic D, Dimic A, Stamenkovic B, Stojanovic S, Milenkovic S. Validation of the osteoporosis quality of life questionnaire QUALEFFO-41 for the Serbian population. Health Qual Life Outcomes 2012;10:74.
Tadic I, Stevanovic D, Tasic LJ, Vujasinovic-Stupar N. Development of a Short Version of the Osteoporosis Knowledge Assessment Tool. Women Health 2012;52(1):18-31.