Ivana Tadić, PhD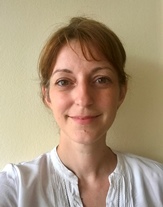 Position: associate professor
Organizational unit: Department for Social Pharmacy and Pharmaceutical Legislation
Address: Vojvode Stepe 450, 11221 Belgrade, Serbia
Room: office - Center for Pharmacy and Biochemical Practice Development
Phone: +381 11 3951-206
Fax: +381 11 3972-840
Email: ivana.tadic@pharmacy.bg.ac.rs

Prof. Ivana Tadic is an assistant professor of Pharmacy Practice, Pharmacoepidemiology and Pharmacoeconomics, Pharmaceutical Marketing and Interprofessional Education. She participates in undergraduate as well as postgraduate education programs (one-year specialization studies and PhD program). After completing her Pharmacy degree, she practiced as community pharmacist before undertaking a PhD in Social Pharmacy and Research in Pharmacy Practice. She actively participates in several national and international organizations and projects. She is also the Head of the Center for Pharmacy and Biochemical Practice Development at the University of Belgrade – Faculty of Pharmacy. Her primary research interests include Health Outcomes Research, Pharmacoeconomics and Pharmaceutical Care.
Novak H, Tadić I, Falamić S, Ortner Hadžiabdić M. J Pharmacists' role, work practices, and safety measures against COVID-19: A comparative study. Am Pharm Assoc (2003). 2021;61(4):398-407. doi: 10.1016/j.japh.2021.03.006.
Turcu-Stiolica A, Kamusheva M, Bogdan M, Tadic I, Harasani K, Subtirelu MS, Meca AD, Šesto S, Odalović M, Arsić J, Stojkov S, Terzieva E, Petrova G. Pharmacist's Perspectives on Administering a COVID-19 Vaccine in Community Pharmacies in Four Balkan Countries. Front Public Health. 2021;9:766146. doi: 10.3389/fpubh.2021.766146.
Riad A, Schünemann H, Attia S, Peričić TP, Žuljević MF, Jürisson M, Kalda R, Lang K, Morankar S, Yesuf EA, Mekhemar M, Danso-Appiah A, Sofi-Mahmudi A, Pérez-Gaxiola G, Dziedzic A, Apóstolo J, Cardoso D, Marc J, Moreno-Casbas M, Wiysonge CS, Qaseem A, Gryschek A, Tadić I, Hussain S, Khan MA, Klugarova J, Pokorna A, Koščík M, Klugar M. COVID-19 Vaccines Safety Tracking (CoVaST): Protocol of a Multi-Center Prospective Cohort Study for Active Surveillance of COVID-19 Vaccines' Side Effects. Int J Environ Res Public Health. 2021;18(15):7859. doi: 10.3390/ijerph18157859.
Michel DE, Iqbal A, Faehrmann L, Tadić I, Paulino E, Chen TF, Moullin JC. Using an online nominal group technique to determine key implementation factors for COVID-19 vaccination programmes in community pharmacies. Int J Clin Pharm. 2021;43(6):1705-1717. doi: 10.1007/s11096-021-01335-x.
Pavlov-Dolijanovic S, Vujasinovic Stupar N, Zugic V, Ostojic P, Zekovic A, Zivanovic Radnic T, Jeremic I, Tadic I. Long-term effects of immunosuppressive therapy on lung function in scleroderma patients. Clin Rheumatol. 2018;37(11):3043-3050. doi: 10.1007/s10067-018-4266-0.
Costa FA, Scullin C, Al-Taani G, Hawwa AF, Anderson C, Bezverhni Z, Binakaj Z, Cordina M, Foulon V, Garcia de Bikuña B, de Gier H, Granås AG, Grinstova O, Griese-Mammen N, Grincevicius J, Grinceviciene S, Kaae S, Kubiliene L, Mariño EL, Martins S, Modamio P, Nadin G, Nørgaard LS, Obarcanin E, Tadic I, Tasic L, McElnay JC, Hersberger KE, Westerlund T. Provision of pharmaceutical care by community pharmacists across Europe: Is it developing and spreading? J Eval Clin Pract. 2017;23(6):1336-47.

doi: 10.1111/jep.12783

Tadic I, Vujasinovic Stupar N, Tasic L, Stevanovic D, Dimic A, Stamenkovic B, Stojanovic S, Milenkovic S. Validation of the osteoporosis quality of life questionnaire QUALEFFO-41 for the Srbijan population. Health Qual Life Outcomes 2012;10:74.
Lakić D, Stević I, Odalović M, Vezmar-Kovačević S, Tadić I. Patients' willingness to pay for cognitive pharmacist services in community pharmacies. Croat Med J. 2017;58(5):364-371. doi: 10.3325/cmj.2017.58.364.
Crnjanski T, Krajnovic D, Tadic I, Stojkov S, Savic M. An Ethical Issue Scale for Community Pharmacy Setting (EISP): Development and Validation. Sci Eng Ethics. 2016;22(2):497-508. doi: 10.1007/s11948-014-9587-z. 2
Stojkov S, Tadić I, Crnjanski T, Krajnović D. Assessment and self-assessment of the pharmacists' competencies using the global competency framework (GbCF) in Srbija. Vojnosanit Pregl. 2016 Sep;73(9):803-10. doi: 10.2298/VSP140728040S.